Voice Lessons with Bang On Records Lesson Studios
30 minute private voice lessons
---
Dominique Gizelle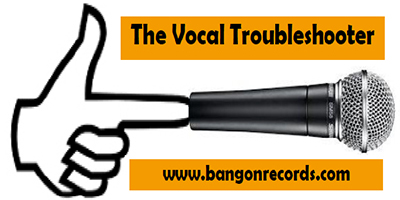 Voice Instructor / Vocal Coach Vocal Trainer to Professional Vocalists and Speakers
---
Specializing in:
Vocalists - Modern Music; all genres of: Pop, Rock, R&B and Musical Theater
The program and resources to help you achieve effective results. Vocal training develops vocal quality through exercise by developing the vocal muscles and muscle coordination (impacting tone quality, size, range and control of the voice) while vocal coaching focuses on song work (repertoire, coloration, phrasing, style and interpretation). This program is designed to develop both vocal quality and repertoire simultaneously.

Professional Speakers - Particularly Actors and Athletic Coaches and Trainers to use their voice effectively.

---
Private Voice Lessons
---
The vocal training techniques of David Sorin Collyer (Paul Simon), Ralph K. Williams (Yale University School of Music) ; the techniques used by Cindi Lauper, Annie Lennox, Bon Jovi and other top industry voice technicians are combined with personal insights, to deliver a powerful and effective Pop vocal training experience to help you gain power, range and flexibility.
---
If you've ever asked yourself the following questions, this program is for you:
Do you believe your voice can be better than it sounds?
Do you want your voice to sound more professional?
Does your voice crack or break?
Do you want to eliminate the nasal sound in your voice?
Do you wonder if today will be a "Good Day" for your voice?
Do you sound amateurish when you jump to high notes?
Do you run out of breath or wish you had more power?
Do you lose your voice or go hoarse?
Do you have trouble hitting the high notes?